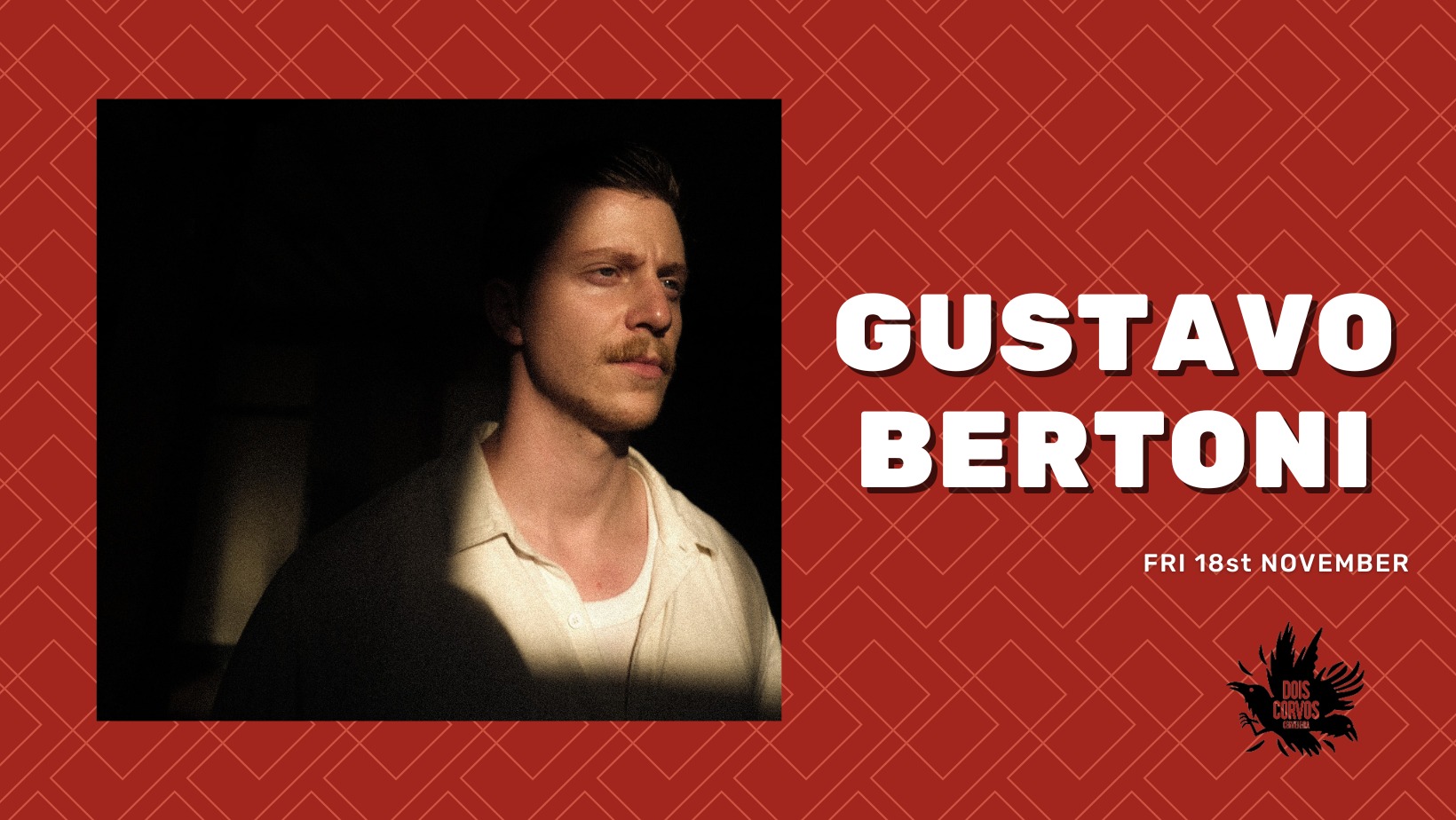 Gustavo Bertoni – La Sharada
First time in Lisbon of the Brasilan artist Gustavo Bertoni, presenting his solo folk discography in an intimate format.
Gustavo has been writing songs since he learned his first chords at the age of nine 9. Joined by childhood friends Philipe and Lucas, the 16 year old Gustavo and his older brother Tomas dived right into the idea of becoming a rock band. Gradually and consistently, Scalene showed a quick and impressive growth as an independent band, culminating in the pivotal year of 2015 – SXSW, Lollapalooza and in the reality show "Superstar".
Scalene went on to play all the important festivals, including Rock In Rio's mainstage, release acclaimed albums, record a live DVD in a soccer stadium for nearly five thousand fans and establish themselves as one of the most important new bands in the country.
Along side all of that, Gustavo kept on writing intimate folk songs. He has released three albums, the latest – "The Fine Line Between Loneliness And Solitude" – was recorded in wintery Berlin. Intricate fingerpicking of rich harmonies are accompanied by beautiful string arrangements and experimental synthesisers. As Gustavo recorded his demos, he started to accept Sao Paulo's city noise and imperfections as textures to pursue a more urban and less-stereotypical aesthetic to his folk songs. A sound that was masterfully crafted by his friend and producer Lucas Mayer. The album was released during the pandemic in the format of a live act/audition/contemporary art installation in August, 2020.
Entrance 10 euro at the door only CASH (1 drink included)
Book your place, LIMITED SEATS!
If you've never been to Sharada before you should also know that we serve AUTHENTIC ITALIAN PIZZA, Cocktails and craft beers, the best craft beer in town that is also sponsoring this event, @doiscorvos !!
Gustavo Bertoni – La Sharada