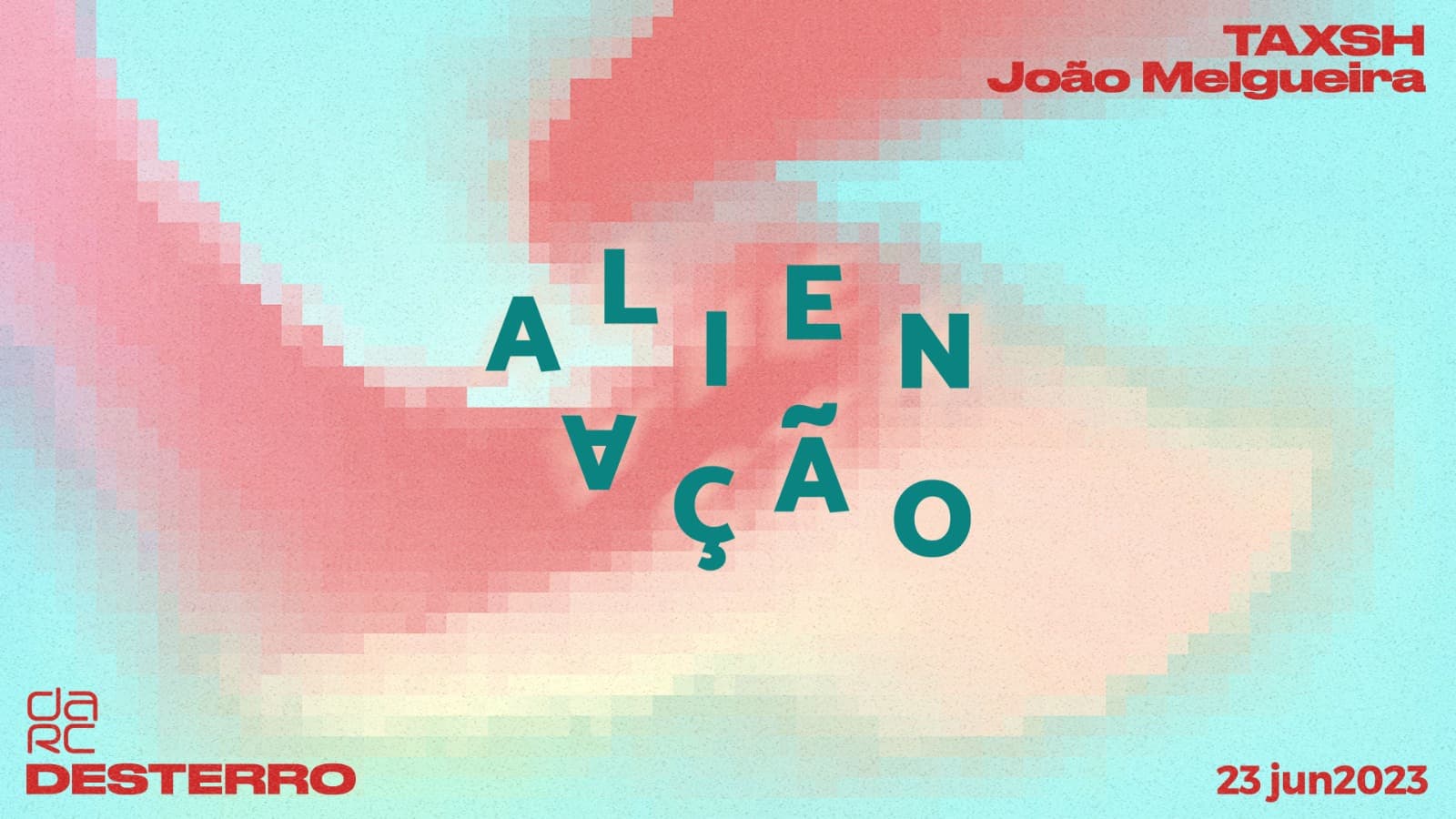 Alienação – Desterro #4
LINE UP:
After a long time away from the basement, João Melgueira and his label Alienação return to Desterro to write a bright new chapter in his – and our – life. As always we expect only the unexpected, knowing that Melgueira carries with him the will and skill to move from the most sweaty dance music to moments of introspection, without ever losing energy or meaning. Carte blanche then for a night where João Melgueira and the values of Alienação set the tone, always with hand-picked guests.
GUEST: Taxsh is a Portuguese artist born in Switzerland. She is Lisbon based and her name is already well known in the underground techno music scene of the capital. Her work as a DJ focuses on using her musical expression to satisfy a need for self-knowledge, body, mind and energetically wise. Her art feeds on different elements from which she forms a bridge for her artistic path and development. She materializes and externalizes this exploration through a fusion of elements marked by Techno, Hard Techno, Industrial Techno, Acid, Trance and Hardcore, creating an uplifting "crescendo" flow that only gets harder through her sets. On the decks, it is essential for her to create a good combination of rhythm, powerful beats and contrasting sounds that unify her with the audience. Besides DJ, she has been working on musical production and will soon release some promising projects. She started in 2019, at the instrumental Violence collective, in Coimbra. She recently joined the collective TUMULTUM (NADA) and the collective RIKTUS (Ministerium Club) where she is a resident DJ. She usually plays at events/venues such as Planeta Manas, MayThey, ARVI+, Code, Química+, Nada Temple, Núcleo A70, Sala 8, Rádio Quântica, Rádio Ophélia, among others.
______________
https://ra.co/events/1702216
https://www.instagram.com/alienacaorecords/
______________
Calçada do Desterro 7, 1150-241 Lisboa
Alienação – Desterro #4