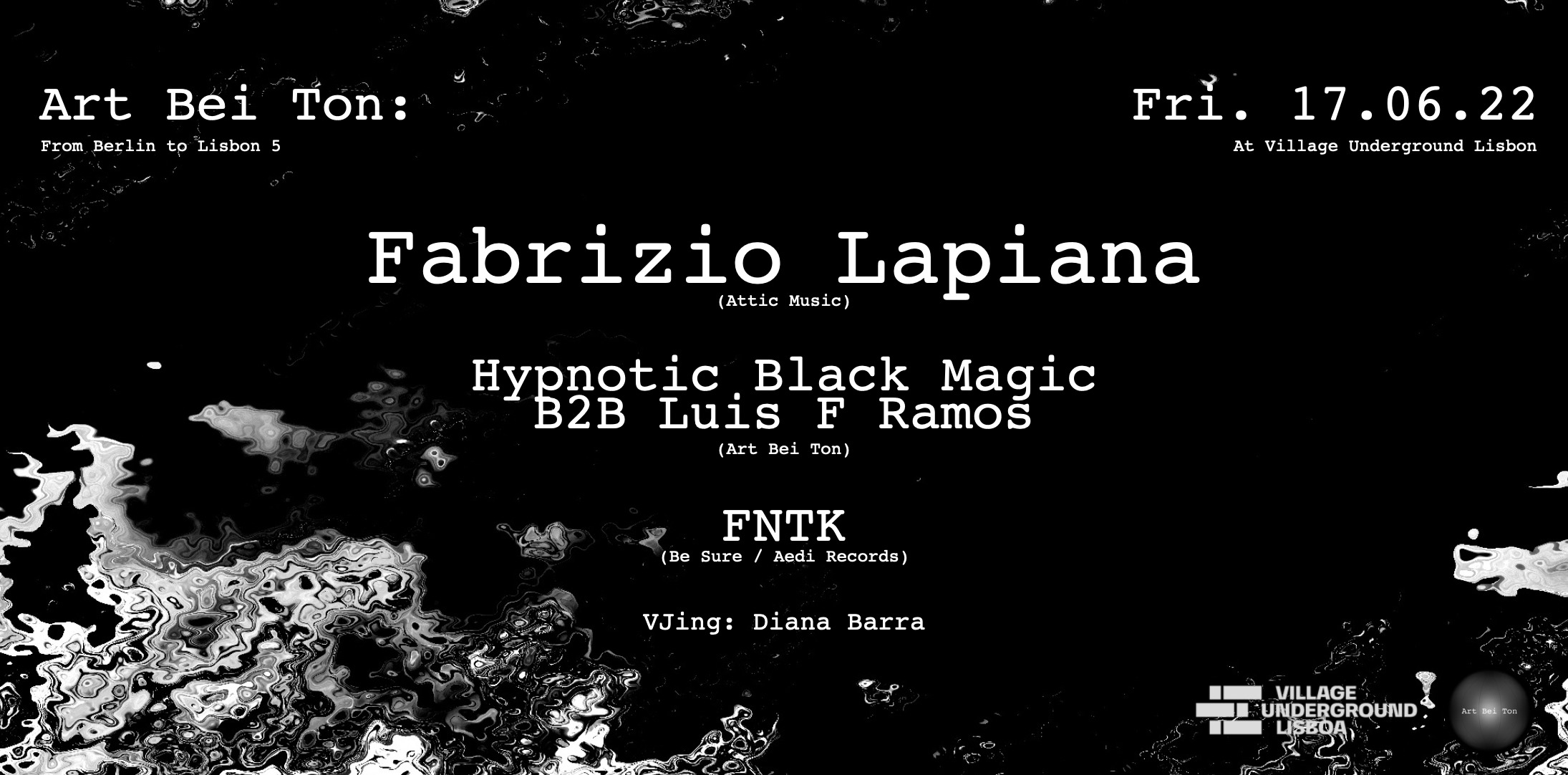 Art Bei Ton: from Berlin to Lisbon #5
From Berlin to Lisbon events series from Art Bei Ton is coming back in town with an immersive night between dark and deep Techno sounds and visual arts.
We are very excited to bring from Berlin the amazing DJ and producer Fabrizio Lapiana. Originally from Rome, he's been collecting and playing records since the early 90's before starting his own imprint Attic Music in 2008.
We'll also have the pleasure to present our new Art Bei Ton resident, Luis F Ramos, playing B2B with our Berlin-based DJ Hypnotic Black Magic.
Welcoming some great talented Lisbon-based artists, FNTK will offer us a great hypnotic DJ set, as well as Diana Barra once again illuminating our night with a wonderful VJing performance.
Very excited to gather one more time the wonderful Portuguese hypnotic ravers community and share together a beautiful moment, dancing from hypnotic and deep Techno to some dark and ravy vibes.
Pre-sale: 10€
On Resident Advisor:
And 3cket:
Art Bei Ton: from Berlin to Lisbon #5