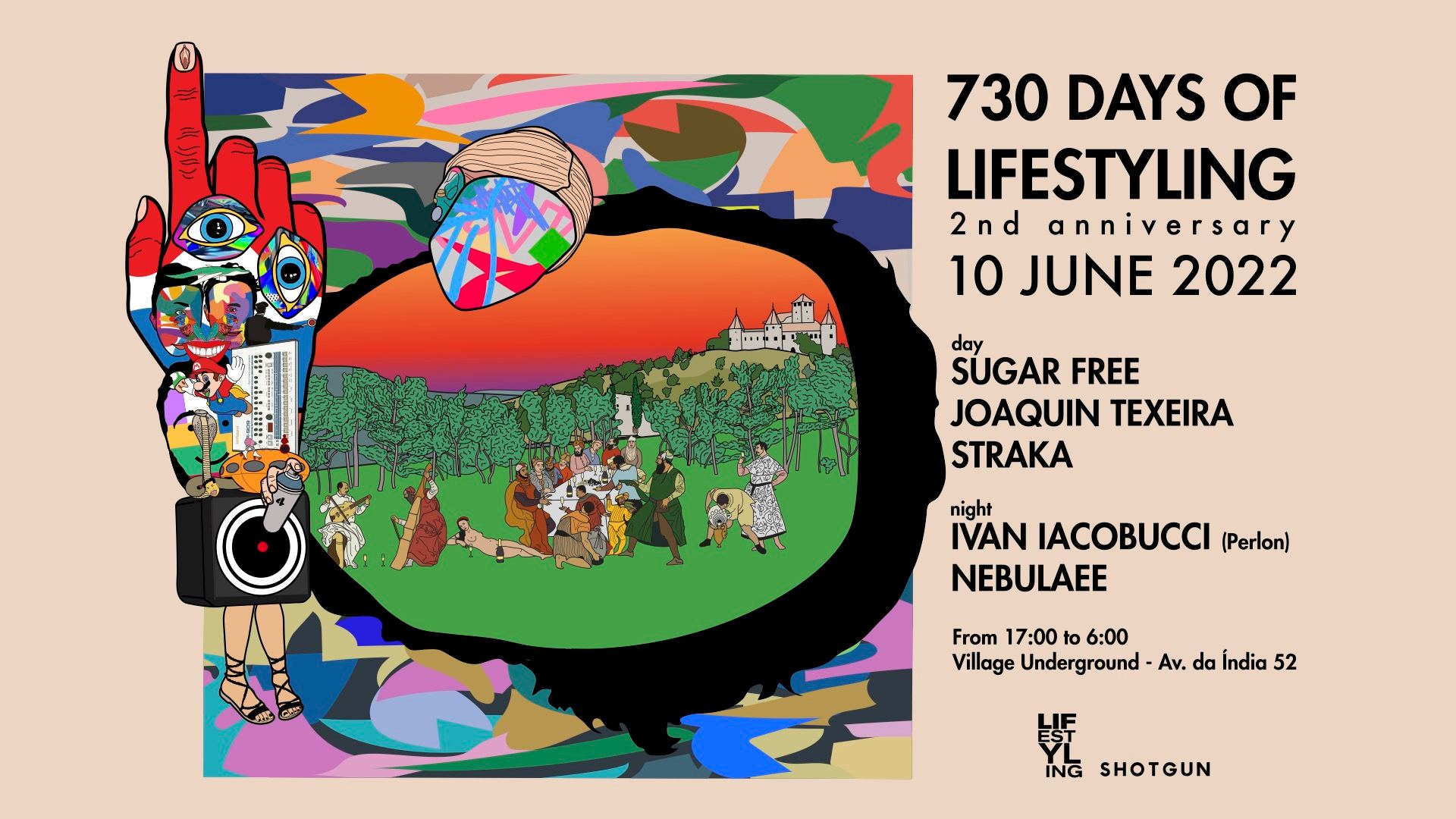 730 days of Lifestyling (Lifestyling 2nd anniversary)
730 days have passed already.
104 weeks of memories.
17.520 hours of music.
24 months of love.
2 years of Lifestyling 
A time of beautiful moments with the family, crew and crowd. For such a special date we want to make an unforgettable event. Join us at Village Underground to dance, love, remember and celebrate. For all the memories we have had together and for the new ones to come 
For this special event we are delighted to announce our guests Sugar Free and Ivan Iacobucci.
Spanish born and Berlin based Sugar Free is in her element when she's sharing her music. Moving to the beat with a relaxed smile, engaging earnestly with anyone who approaches her. Unearthing abstract electronica and lesser-known hip-hop gems, she blends them together delicately. Her versatility has been a blessing, propelling her forward as an artist with the ability to hold her own in diverse surroundings.
Originally from Pescara, Italy, relocated in Berlin after living in Bologna for 25 years, Ivan Iacobucci has been a mainstay of his home country's house and techno scene since the early'90s. He counts many releases on renowned labels such as Cabaret recordings, UMM, Opia, LMML and recently on Overground and Discarded Gems under his alias A.T. even if his latest two "Perlon" releases are memorable. Ivan is a regular guest in Berlin in clubs such as Hoppetosse, Club der Visionaere and Get Perlonized Panorama Bar (Berghain).
We are so excited and hope to see all the Lifestyling family together for this special one 
 DJs: Ivan Iacobucci · Joaquín Texeira · Nebulaee · Sugar Free · Straka
 17:00h – 06:00h
 Soundsystem: Lambda Labs
 Location: Village Underground (@villageundergroundlisboa) · Av. da Índia 52
 Daytime ticket (17h – 23h):
-Early bird: 10€
-1st release: 12€
-2nd release: 15€
-At the door: 20€
 Day + night ticket (17h – 06h):
-Early bird: 15€
-1st release: 17€
-2nd release: 20€
-At the door: 25€
 Love
.
.
.
(
 artwork by @enrico_franzosa)
730 days of Lifestyling (Lifestyling 2nd anniversary)